WHY GOD PERMITS TEMPTATIONS
WRITTEN BY ST. JOHN CHRYSOSTOM.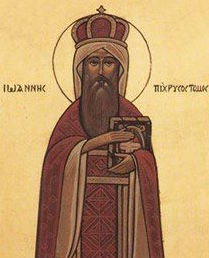 By the love which the saints show for God on account of the things they suffer for His name's sake (when they endure straightness and do not forsake that which God loves), their hearts acquire the boldness to gaze toward Him without a veil and to beseech Him with confidence. Great is the power of bold prayer. For this reason God allows His saints to be tried by every sorrow, then to experience anew and to prove His aid, and to understand how great a providence He has for them, for in their perils He is found to be their Redeemer. And again, He does this so that they may gain wisdom from temptations, last they be unlearned men and be deprived of the two parts of training, and so that they may acquire the knowledge of all things, lest perhaps they be mocked by the demons. For if He exercised them only in that which is good, they would lack training in the other part and would be blind in battles.